Control Loop Performance Monitoring
INTUNE+ Control Loop Performance Monitoring (CLPM) software is a non-intrusive plant management and process control predictive maintenance tool that combines process control monitoring with powerful diagnostic and tuning features.
INTUNE+ CLPM software includes over 80 standard process measures with real-time analysis and condition-based assessment. Much more than just a number cruncher that pulls data from a historical file, INTUNE+ performance indices allow you to start and stop calculations based on shifts or batches, reset error calculations based on operator mode changes, or trigger entire sets of calculations based on alarm states – all in real time. Use INTUNE+ CLPM software with existing assets to:
Increase plant productivity
Reduce energy consumption
Improve consistency of product quality with less waste
Increase plant engineering and maintenance productivity
Support continuous improvements, such as with Six Sigma
Functionality
Custom Key Performance indicators (KPI's) and Diagnostics
Get a report on any Key Performance Indicator (KPI) that you require. With INTUNE+ software, you can finally complete your process control predictive maintenance program by going beyond the device level. Differentiate between hardware and tuning problems with functional, flexible, and customizable tools that truly put you in control.
To complement its standard statistics feature, INTUNE+ software also provides a diagnostic scripting tool for the creation of user-defined metrics and KPI's. This flexible scripting tool allows you to turn raw data and statistics into useful metrics that managers can use to optimize their process control.
Differentiate between hardware and tuning problems
Automatically identify poorly performing loops
Calculate the economic impact of poor performance in terms of real dollar value
Track raw material waste, excess fuel, and energy costs
Benchmark various measures of product quality and consistency based on operating conditions
Each script gives the user complete freedom in its development and design, using up to ten input addresses from any INTUNE+, I/O, or user-defined tag. Script outputs can be floats, integers, Boolean values, strings, or bitmap images that are easily incorporated into INTUNE+'s customizable, web-based reports or can be used elsewhere as special event triggers, reset or fault bits, or alarms. With so much flexibility in their creation and design, the INTUNE+ custom performance measures are a tremendous support to any process control predictive maintenance scheme.
Statistics
INTUNE+ software includes over 80 standard process measures with real-time moving window analysis and condition-based assessment. Much more than just a number cruncher that pulls data from a historical file, the INTUNE+ performance indices feature allows you to start and stop calculations based on shifts or batches, reset error calculations based on operator mode changes, or trigger entire sets of calculations based on alarm states—all in real time. The conditioning triggers can be based on any INTUNE or I/O tag addresses that can be read via INTUNE+ software's OPC client.
The real-time analysis uses moving windows customizable to user-specified length (seconds, minutes, hours, days, weeks, or months), ensuring the calculations use the most up-to-date information. And, since INTUNE+ software also acts as its own OPC server, it's no problem to connect other OPC clients to INTUNE+ software's rich assortment of assessment indices. With INTUNE+ soft ware, you get intelligent process assessment that is customized to your specific needs for each and every process loop.
KPI Trending
Once critical performance info is calculated, INTUNE+ provides a variety of ways to visualize and understand these metrics. One way that INTUNE+ makes metrics visible and understandable is by trending them over time with the KPI Trending feature.
Now plant personnel can track higher level unit and process performance information in real time as easily as they track process variables in the HMI or historian. This trending module is a powerful analysis tool for any tech, engineer, or manager; it provides a user-friendly alternative to performing hours of side-by-side report comparisons.
Examples of metrics that can be tracked include:
individual control loop health
overall unit or process area variation
automation improvement indices
availability factors
reliability indices
productivity or capacity indices
recipe modifications
batch statistics or any user-defined metrics
Automatic Event Notification
The customizable capabilities of the Event Server tool provide users a crucial element in process control predictive maintenance. Notify operators, engineers, maintenance personnel, shift managers, and/or plant managers via email the instant an alarm is reached or another user-defined event occurs. Automatically record the event to your system's event log while notifying the appropriate employees. Each event is user-specified, and the initiating address can be read from any INTUNE or I/O tag.
The Event Server realizes its greatest potential when used as part of a predictive maintenance scheme that includes notifying appropriate personnel before alarm levels are reached, when loop quality becomes less than acceptable, or when the costs of energy or raw material waste exceed certain pre-defined limits. Customize the event notification so that the right personnel (maintenance, operators, engineers, or managers) get the right notifications without receiving extra clutter. Customized reports can also be generated and sent along with the email notification. As with the Diagnostic Script tool, the Event Server lets you fully customize your INTUNE+ software to truly put you in control of your process.
Tuning and Simulation
To help correct loop quality problems, INTUNE+ software includes INTUNE PID Tuning Tools with auto tuning, heuristic-based adaptive tuning, offline data tuning, and offline model-based tuning. Also included is a PID comparison tool, along with a variety of online and offline process and PID simulation features.  For more details on these powerful problem correction tools, see INTUNE PID Tuning Tools.
Control Valve Diagnostics
Detect and diagnose poor control valve performance — before the degradation becomes critical:
Requires no additional hardware or instrumentation; uses information available in existing control systems, specifically process values, controller outputs, setpoints, and valve position (if available).
Can perform analysis with or without valve position feedback signal.
Analyzes the performance of valves in normal closed loop operation, and reports status in real time — no need for intrusive testing methods (online mode).
Measures and detects in real time the gradual degradation of loop performance due to valve problems, aiding in predictive maintenance (online mode).
Performs a similar analysis on data collected by any historian (offline mode).
Enables users to visually evaluate the trend and data plot provided by the diagnostics tool through the Results display.
Uses pattern recognition technology to provide both qualitative and quantitative stiction diagnostic results. These results are complemented by a measure that indicates confidence of the analysis with time stamp.
Lets users save and report on valve status parameters and trends. Users can also plot data from current online diagnostic, offline diagnostic, or maximum stiction results.
Configure diagnostics using a wizard tool or by entering the specifications line by line (advanced).
About 30%* of unacceptable control loop performance in process industries is due to problems with control valves. Variability caused by control valves is difficult to regulate without proper diagnosis and treatment of the source.
* Srinivas Karra and M. Nazmul Karim in "Oscillatory Control Loops: The Lost Economic Benefits. Can Anything Be Done?" (Process Control & Optimization, 2009 AIChE Spring Meeting).
Reporting
Get customizable dashboards that provide the information you need, when you need it—for corporate engineers, plant managers, or maintenance teams.
Automatically generate reports that indicate poorly performing loops for maintenance personnel.
Create in-depth statistical analysis reports for engineers who want to know the gritty details for all loop operations.
Generate bottom-line reports for managers that, in a few key indices, indicate which loops or areas are operating efficiently, which are not, and the real cost financial impact on the plant.
Dashboards can be used to visually indicate tuning quality or plant performance, saving busy managers and operators from the hassle of decoding obscure numbers and sorting through statistics. INTUNE+ software also has a web report server, which allows managers access to all reports generated for a plant or corporation, with the ability to sort reports by date and time, category, or keyword.
These dashboards can be created manually or with INSIGHTTM Display Builder, included with INTUNE+ Software. Using INSIGHT Display Builder, you can create customized HMIs via a drag and drop interface, making modifications as needed for your plant.
Product Feature Comparison
| | INTUNE | INTUNE+ CLPM |
| --- | --- | --- |
| Auto Tuning | X | X |
| Adaptive Tuning | X | X |
| Offline Data Tuning | X | X |
| Cascade Tuning | X | X |
| Feedforward Tuning | X | X |
| Model Tuning | X | X |
| Offline Simulation | X | X |
| Online Simulation | X | X |
| Basic Reports | X | X |
| Predictive Maintenance | | X |
| Historical Trending | | X |
| Diagnostic Scripting | | X |
| Loop Performance Monitoring | | X |
| Loop Statistics | | X |
| Event Server | | X |
| Valve Diagnostics | | X |
| Custom Reports | | X |
Connectivity
Connecting to I/O Devices and Controllers

INTUNE+ software connects to most I/O devices and their associated controllers using OPC technology. The OPC client allows easy access to any control system through the controller OPC server.
For the more commonly used controllers, INTUNE+ software automatically maps the parameters of the selected controller to the INTUNE controller object.
INTUNE+ software maintains real-time connections with your process PID loops, and updates all process parameters at every sampling interval specified.
INTUNE+ software is also its own OPC Server, so other clients have access to INTUNE software's unique performance calculations and measures.
Data Historians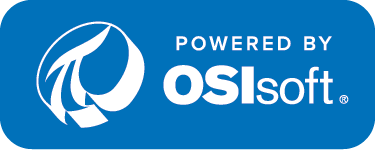 INTUNE+ software interfaces with the OSIsoft PI System® to leverage valuable historical and real-time data that can be used to optimize plant performance. Analyzing this data, INTUNE+ software can make adjustments to process variables that will help your process run in a stable, predictable, and consistent manner, at or close to setpoint.
System Requirements
| | Recommended |
| --- | --- |
| RAM | 8GB or more |
| HD Space | 500GB |
| Processor | 2.8GHz (8 Cores) |
| Operating System | Windows 10 or Windows Server 19 |
| Web Browser | Edge, Chrome, or Firefox |
| Screen Resolution | 1920 x 1080 |
Training
To learn more about PID loop tuning, advanced process control techniques, and model-based control, see our hands-on training program.