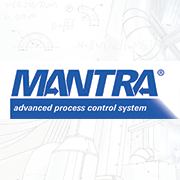 ControlSoft is excited to announce the release of MANTRA Software v5.6 which includes the following user interface and tool enhancements:
Block Execution Sequence Tool – The Block Execution Sequence dialog has been updated with new
features and usability enhancements.
Block Parameter Watch Windows – Block-specific Watch Windows now have the block name removed from all block parameters for better readability. The block name is now part of the window title instead.
Project Watch Window Tabs – The last selected Watch Window tab is now saved in the project. When re-opening the Watch Window, the tab is automatically restored and selected.
Input/Output Connector Traversals – Additional functionality has been added for Input and Output Connector Block traversals.
Online Monitor and Offline Block Parameter Modes – Online Monitor mode is now distinguishable from Offline mode in block diagrams.
Block Diagram Selection Dialog – The Dialog to select a block diagram has been expanded for better visibility of project names and diagram lists.
Module Versioning – Module and project versions are reported more consistently with additional information in the Help -> About dialog.
For detailed information, please see the MANTRA Software v5.6.0.1 Release Notes, publication MN338A-EN, included with the software download.
For more help with advanced techniques for process control strategies beyond basic PID control, including cascade control, override control, gain scheduling, feedforward compensation, and model-based control, consider our Advanced Process Control Techniques training.
https://www.controlsoftinc.com/wp-content/uploads/MANTRA.png
180
180
Christine Dombrosky
https://www.controlsoftinc.com/wp-content/uploads/ControlSoft-300x83.png
Christine Dombrosky
2022-08-01 18:52:00
2023-08-10 16:20:22
MANTRA Software v5.6