https://www.controlsoftinc.com/wp-content/uploads/article-bumpless-transfer.jpg
1406
1895
Christine Dombrosky
https://www.controlsoftinc.com/wp-content/uploads/ControlSoft-300x83.png
Christine Dombrosky
2018-10-17 10:34:24
2018-11-06 13:41:44
What's all the fuss about Bumpless Transfer?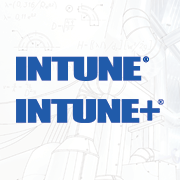 We are pleased to announce that INTUNE and INTUNE+ v6.5.0.1 are now available. Highlights include:
Interface to PI System.
Performance Improvements.
Additional usability enhancements and bug fixes.
Connecting to a PI System
You can now use INTUNE+ CLPM Software to collect historical and real-time data from your OSIsoft® PI System®. Using the Auto Tune tool, you can interface to your PI System, query data and import queried data into INTUNE software to help optimize your plant performance.
INTUNE+ CLPM Software can analyze this data and make adjustments to process variables that will help your process run in a stable, predictable, and consistent manner, at or close to setpoint.
Performance Improvements
New Project Data Format – For improved performance when loading, executing, and saving projects, the INTUNE project format has been modified to a new data format. Projects saved in the new format can be reverted back to the original format.
Export/Import Loop Functionality – The Export/Import loop functionality has been updated for better performance.
Updates to Find Tags Dialog
Updates to Property Configuration Dialog
Report Metadata – Report Type properties containing Company information are now editable during runtime.
System I/O Reports – System IO reports have been discontinued.
For detailed information, please see the INTUNE Software v6.5.0.1 Release Notes, publication MN109A-EN, included with the software download.
https://www.controlsoftinc.com/wp-content/uploads/INTUNE-INTUNE.png
180
180
Christine Dombrosky
https://www.controlsoftinc.com/wp-content/uploads/ControlSoft-300x83.png
Christine Dombrosky
2018-07-01 10:32:51
2018-08-07 12:14:09
INTUNE and INTUNE+ v6.5.0.1 Available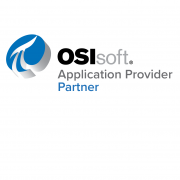 ControlSoft is pleased to announce that we have been accepted into the OSIsoft Partner EcoSphere Program as an Application Partner.
The benefits of this partnership will be realized by customers who choose to interface the ControlSoft INTUNE®+ Control Loop Performance Monitoring (CLPM) with an existing OSIsoft PI System®. ControlSoft is developing software that allows INTUNE+ to connect like a client application at either the PI Archive or PI Asset Framework level. This enhanced method of data exchange between the INTUNE+ and the PI System improves usability and security beyond that available today.
OSIsoft's PI System captures data from sensors, manufacturing equipment and other devices and turns it into rich, real-time insights for saving energy, improving productivity or developing new products. Over 1,000 leading utilities, 90 percent of the largest oil and gas companies and more than 65 percent of the Fortune 500 industrial companies rely on the PI System to get the most out of their businesses. Worldwide, the PI System manages over 1.6 billion data streams.
"Our customers are demanding that the exchange of information between applications related to their process control system be done in a reliable, fault-tolerant and secure environment" said Joe Patella, General Manager, ControlSoft. Inc. "We believe that the infrastructure provided by the OSIsoft PI System will help ControlSoft meets these demands. For over 30 years our customers have placed their trust in us to deliver process control solutions which optimize their plant's performance while stabilizing and improving the safety of their operations. We will diligently work to earn that trust and believe that joining the OSIsoft Partner Ecosphere Program is evidence of our continual commitment to Customer Satisfaction."
OSIsoft, the OSIsoft logotype, and PI System are registered trademarks of OSIsoft, LLC. INTUNE is a registered trademark of ControlSoft Inc.
https://www.controlsoftinc.com/wp-content/uploads/Application_Provider_Partner_logo_Color-01-tall.fw_.png
1183
1183
csoft_admin
https://www.controlsoftinc.com/wp-content/uploads/ControlSoft-300x83.png
csoft_admin
2018-03-14 13:59:00
2018-08-07 12:11:51
ControlSoft Joins OSIsoft Partner EcoSphere